HOW TO TRY
Learn more about how you can try Scolvo Development Platform
Experience first-hand how easy it is to learn and to build mobile apps with Scolvo Development Platform.
Try Scolvo Development Platform

For the full experience download our VS Code extension and try the platform in your local development environment. The extension provides a GUI and full support to Scolvo Development Platform as well as a language extension for the Scolvo language.
Besides installing the extension, for getting access to the full functionality of the Platform, you'll need to have a developer license. Sign up and you will receive the free developer license with the welcome email. The developer license is valid for 14 days and can be renewed any time on your profile.
Try Scolvo Playground in your browser if you want to have a quick look at a sample project. This environment allows you to modify the script of the sample application, as well as take a look at the resulting app on a virtual iOS and Android device.
Sign up for free and access Scolvo Playground with your credentials. It's a public demo instance so for your optimal experience reset the script before you start using it. We recommend using Chrome or Firefox.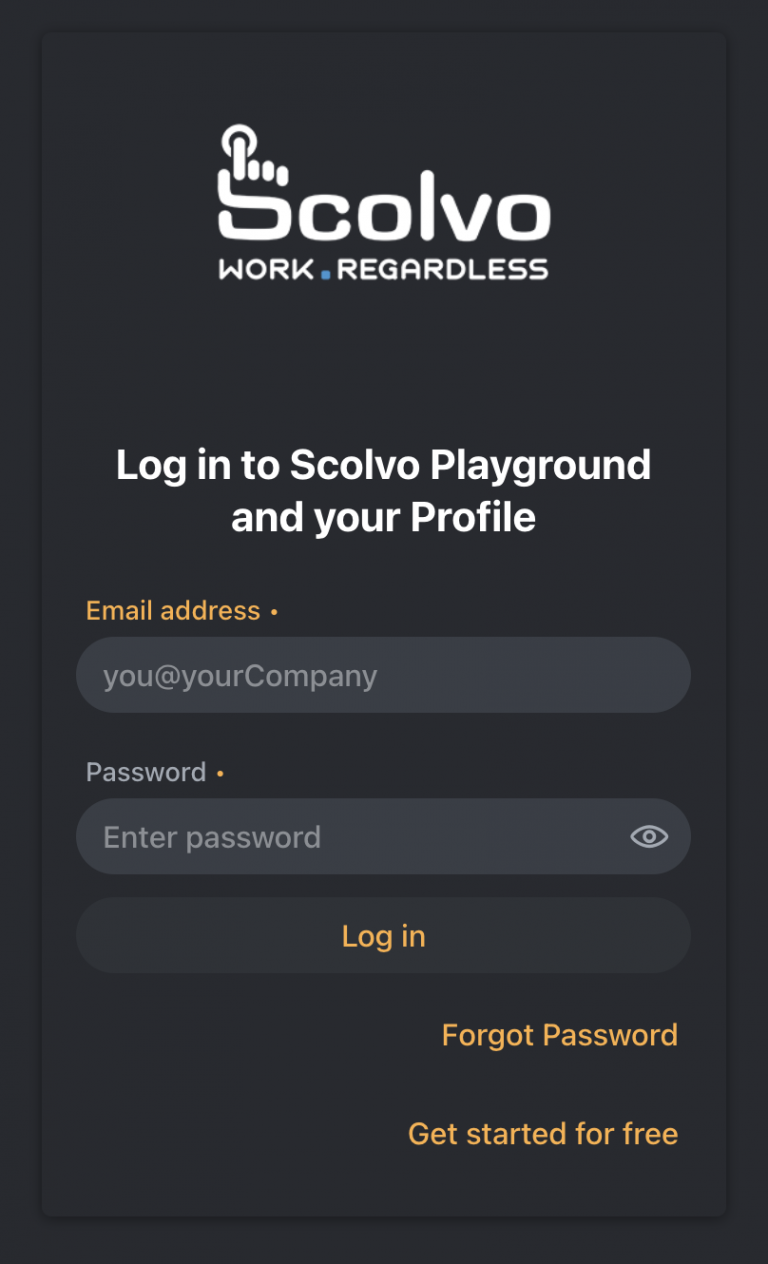 Why don't you see for yourself,
how easy it is to build apps
with Scolvo Development Platform?