Discover solutions built with Scolvo Development Platform
From workforce collaboration to wealth management the use cases of the Scolvo Development Platform are endless.
Get started for free
See documentation
Automating workforce management 
Define complex business logic and connect to the relevant data sources (eg. SAP Hana, Salesforce, Microsoft Dynamics, etc) like you would need for an app to manage on-leave substitutions.
Facility Management
Think about managing cleaning activities or managing meeting room-, smart desk-, or parking slot booking. 
Internal communication
Due to pre-built business objects, apps that handle employee questionnaires, feedback forms, surveys, or use native app features like notifications can be created rapidly.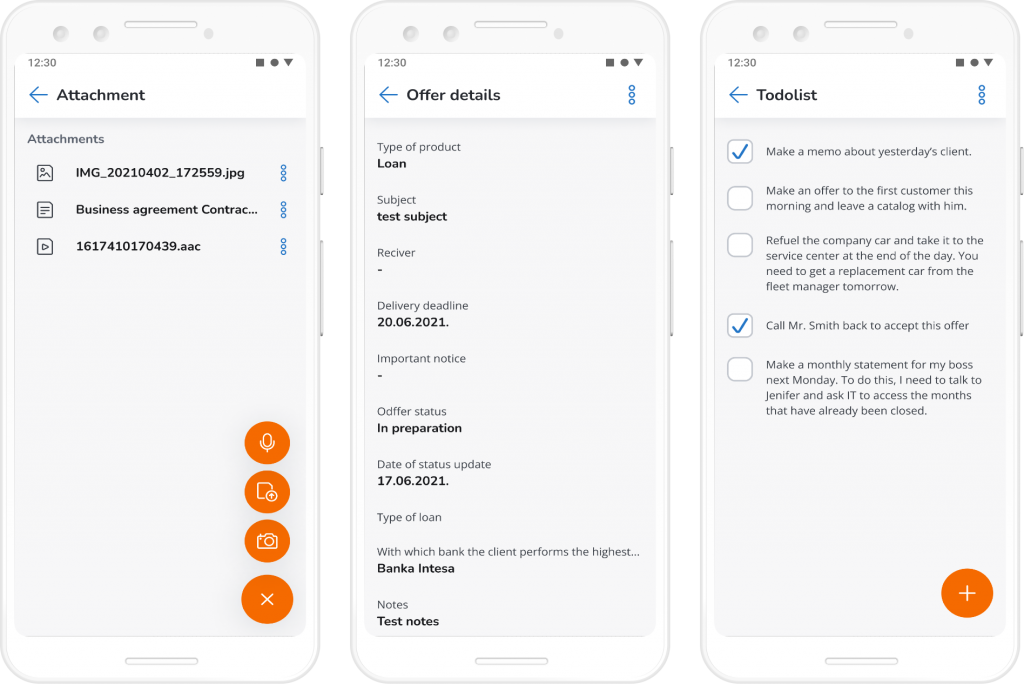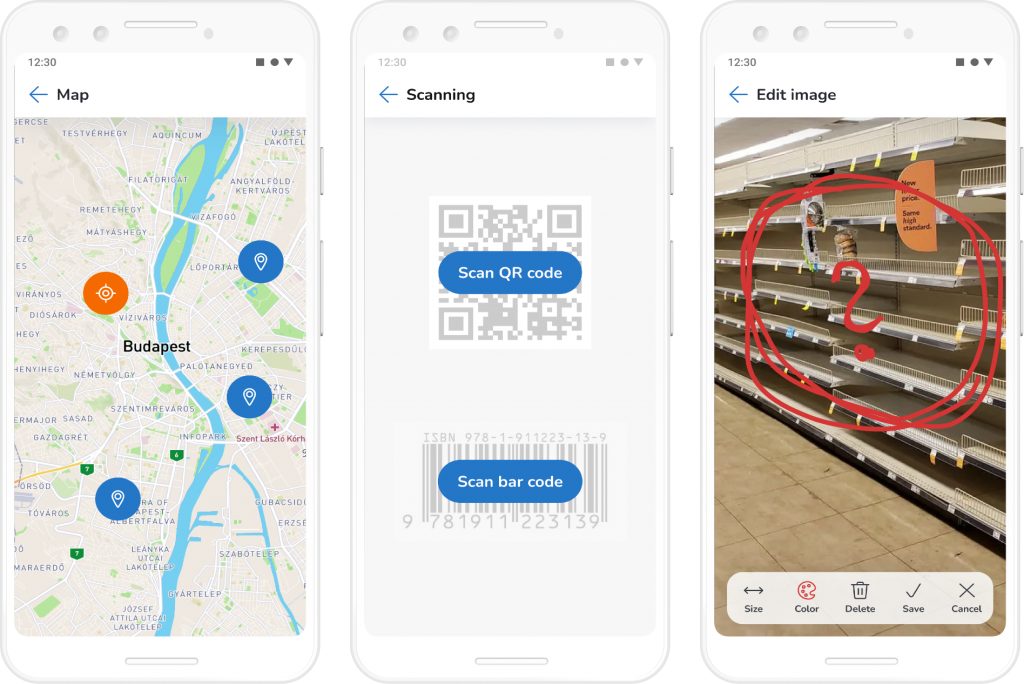 CRM
Whether it's accessing or modifying customer data, taking memos, or integrating with your pre-existing CRM, you can do it with the Scolvo Development Platform.
Standardized sales processes
Bring your client's sales cadence to life with to-do lists, calendar integration, push notifications, and personalized dashboards.
Staying connected on the move
Let your clients' field force securely access documents and multimedia (voice memos, videos, or images) or even MDM data on the move. Scolvo Development Platform can also be used to build apps from where your reps can send notifications or alerts to their clients.
Offline functionalities 
Apps created with the platform are offline-first, meaning that all functionality 
is available to use even when the mobile device is offline.
Integration with ERPs
Connect to and integrate with the ERP of your customer's choice and make warehousing processes smooth as butter.
Supply chain quality assurance 
Workflows and task lists can be automatically assigned based on user roles
or any other characteristics.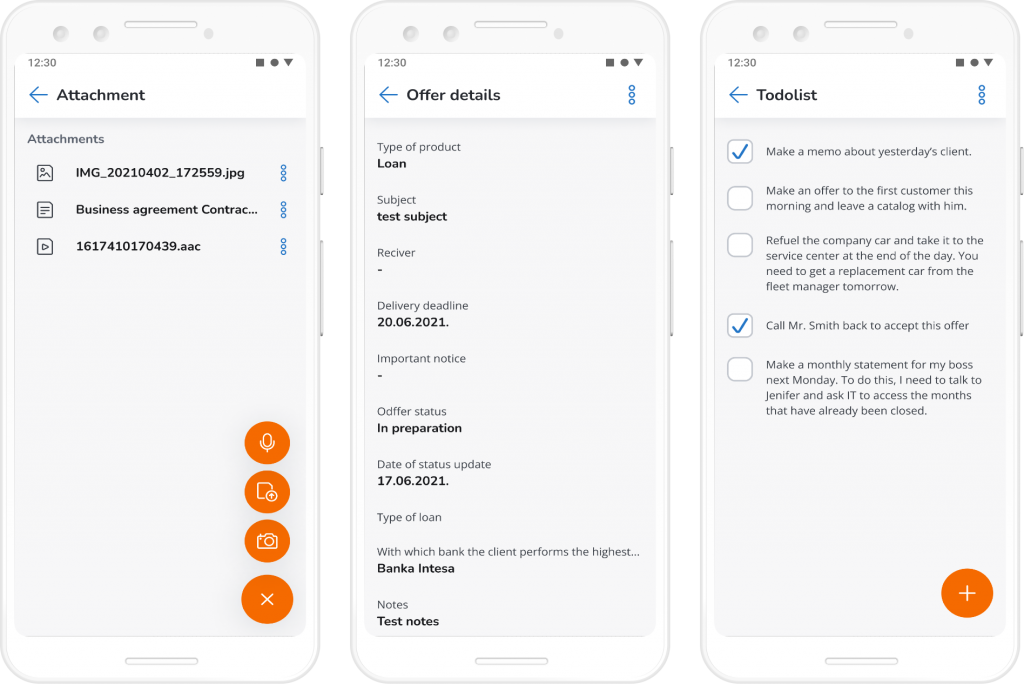 Shall we build it for you?
Try our configurator to receive a tailor-made quote or get in touch with us today and let's discuss your use case. We offer a co-programming service but are also happy to support your needs with end-to-end development.
Testimonial
What Says
Our Happy Clients
I've loved working together with Scolvo. They truly understood our business problem and could deliver a solution rapidly.
Tamás Kelemen
Budapest Bank | Head of Product Management
Made sales processes more efficient, creative, and collaborative.
Dejan Cupać
OTP Bank Serbia
Information flow become much faster so we use the solution created by Scolvo every day for planning and syncing our store controll daily activity.
With the help of Scolvo Development Platform, we were able to turn our complex, excel based audit process into state of the art mobile based digital workflow.
Mester Csaba
Praktiker | Revision Manager